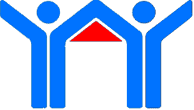 Habitat for Humanity Costa Rica
---
Habitat Continues to Grow! Buenos Aires and Rio Claro have just been approved as Habitat Costa Rica's 7th and 8th affiliate!
---
---
Read about the dedication of the first three homes in the Monteverde Affiliate!

Habitat Costa Rica & Down to Earth have joined to bring you the best Costa Rican coffee!
[ Sign my Guestbook] - [Read my Guestbook ]
[Guestbook by theguestbook.com]